My girlfriend Haley and I have released our second NFT collection on the Algorand blockchain, Shitty Kitties. It's a fun collection containing 470 1/1 unique shitty drawings resembling a kitty 🐈🤷‍♂️.
Each of the Shitty Kitties is a hand-drawn "work of art" consisting of a randomized background, fur, clothing, head-dressing, and accessory.
We named the collection Shitty Kitties because it's funny and the drawings are not good but they are pretty dang adorable, let's be honest.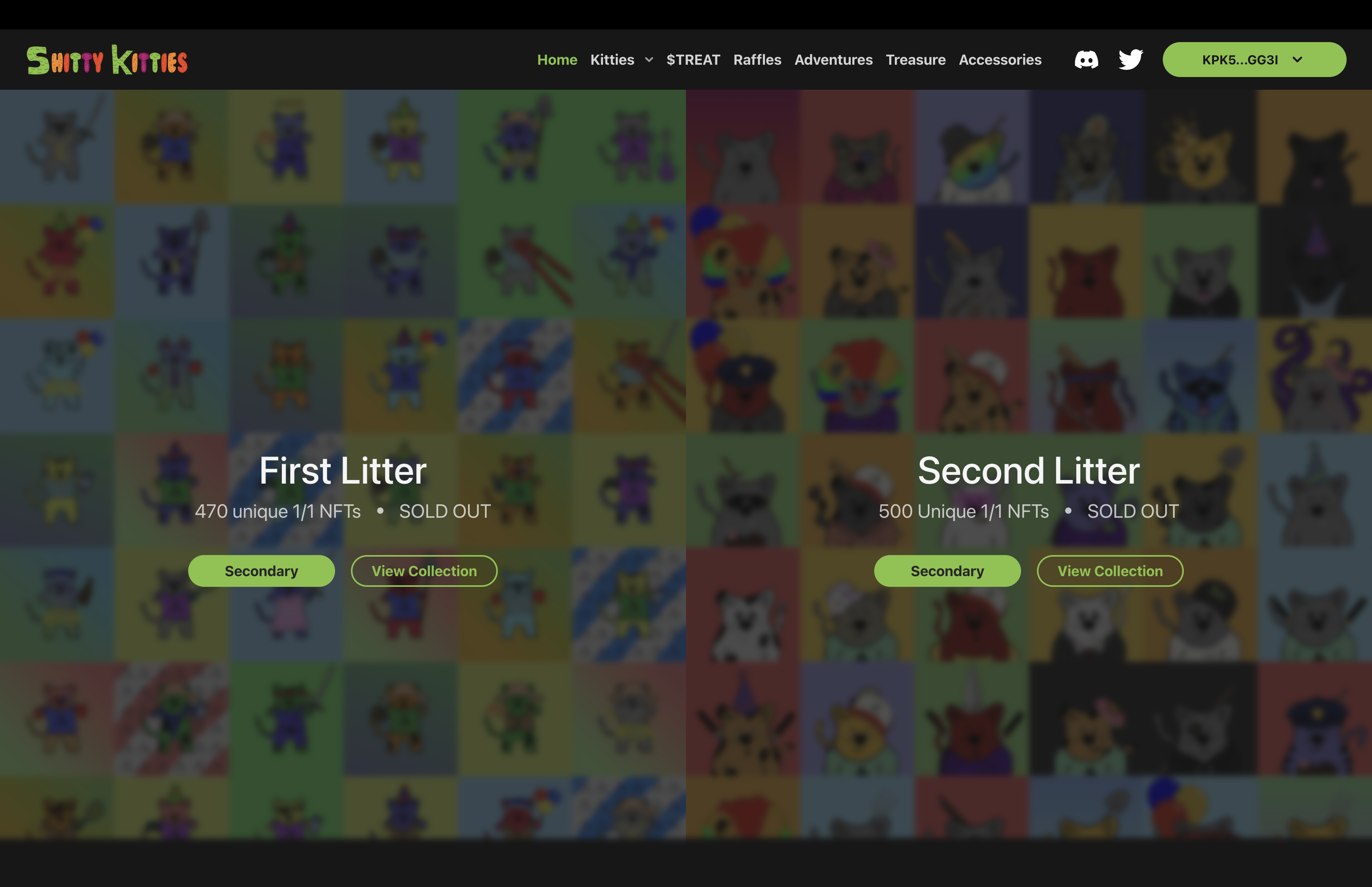 Shitty and cheap!
We will only be minting 470 Shitty Kitties. No more and no less.
Each of the Shitty Kitties will have a mint price of 2 algos. They will be available at our AB2 Gallery and in shuffles in the future on Rand Gallery, hopefully.